Make scents for the Holidays!
I'm as busy as the rest of you right now, and I'm so grateful my upline and dear friend and mentor Karen Balistreri had time to publish a blog! So, I'm sharing it here! (I'm trying the Peppermint Surprise as soon as I bring my diffuser into my office today!
(If you don't have an account and wanna try some of these fabulous chemical-free scents in your home, please contact me today and I'll help you get started!)
Fill your home with scents of the holidays
December 16, 2015
by Karen Balistreri - YL Platinum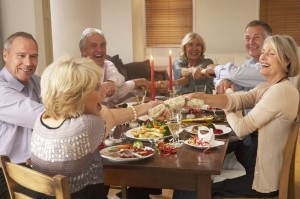 Having company over for the holidays? You can set the right mood by putting therapeutic grade essential oils into a diffuser in your home. Doing so will allow your friends and family to experience the wonderful holiday scents you love — the Young Living way.
Here are some recommended holiday essential oils as well as some custom diffuser blends.
Holiday essential oils
Orange
Cinnamon Bark
Christmas Spirit blend (Young Living)
Spruce
Cypress
Nutmeg
Peppermint
Frankincense
Balsam Fir
Ylang Ylang
Thieves blend (Young Living)
---
Peppermint Surprise
3 drops Peppermint
2 drops Ylang Ylang
Christmas Tree
1 drop Balsam Fir
1 drop Cypress
2 drops Spruce
3 drops Orange
2 drops Nutmeg
Holiday Spice
2 drops Thieves
1 drop Frankincense
3 drops Orange
2 drops Nutmeg
These essential oils and custom diffuser blends will help fill your home with the scents of the holidays. If you have any questions about which essential oils to use or how to get essential oils, please feel free to get in touch. I'll be glad to provide any recommendations!
As always, I'm here at The Frontier! And I wish you and yours a safe, happy holiday-season! Merry Christmas!
Frontier Sharon :)
"Changing lives one drop at a time since 1999."
#228806 - Your Enroller/Sponsor
414-305-8629 - Text/call/email today!